AMHERST – Roderick Anderson compares his company's water treatment to the difference between a cell phone and a rotary phone.
Instead of having a water treatment system with multiple steps, Elateq's does everything together in one system that also saves energy, water and money.
"It is an all-in-one treatment," said Anderson, chief executive officer of Elateq. "You don't need harsh chemicals to clean, you don't need high-pressure pumps so it reduces your energy costs."
Read more

: Amherst water treatment startup Elateq moving forward with PepsiCo contracting to use its high-tech technology
PepsiCo Europe embraces digital start-ups to unlock sustainability solutions across the supply chain
PepsiCo Labs has identified six start-up companies which could unlock sustainability solutions across the supply chain, and plan to collaborate with more across the year.
PepsiCo Labs is the technology venturing arm of PepsiCo, which functions to identify and collaborate with breakthrough start-up companies to drive business growth and efficiency.
Examples include a physical and digital tracking system for sorting and recycling of waste, a bio-based thermoplastic converted entirely from household waste – including unrecyclable plastics and all organics, and an AI-based failure detection technology for production factories.
Aligns with the broader pep+ transformation, which puts sustainability and human capital at the heart of the business.
26 July 2022, London. Today, PepsiCo has announced that it will elevate its supply chain in Europe, and collaborate with breakthrough start-up companies to pilot ground-breaking technologies which aim to unlock sustainability solutions. Six successful start-ups have been selected through a rigorous outreach program, which focused on engaging the start-up community to bring emerging technologies to the fore. Over the next year, PepsiCo plans to foster further collaborations, as part of the ongoing project.
The program is being led by PepsiCo Labs, a team which was created with the ambition of harnessing the power of digital solutions by acting as a conduit to the world of emerging technology. The team functions to identify, and collaborate with, breakthrough tech start-ups to drive growth, unlock shared potential and develop new solutions to drive positive business growth.
Once the results of the trials have been analysed, PepsiCo aims to scale the successful technologies across the supply chain during 2023 & beyond, placing the company at the forefront of cutting-edge technology that solves complex, real-world problems.
Katharina Stenholm, Chief Sustainability Officer at PepsiCo Europe, said: "At PepsiCo, we believe in the value of harnessing a digital future to accelerate positive change for our people and planet. We recognise that we have a responsibility to use our resources efficiently and reduce our overall emissions, but we can't do it alone. By embracing smart collaborations through PepsiCo Labs, we can unlock breakthrough solutions, and play our part in scaling technology innovations. It's part of our commitment to solving sustainability challenges across our supply chain, and progressing PepsiCo Positive."
The pilots will be taking place across Europe, in locations including Turkey, Belgium and Portugal, with trials focusing on four key areas:
Efficiency and automation
Turkey will trial Pulse Industrial and BrenPower monitors, which detect failures in steam traps through an AI system. The technologies aim to reduce carbon impact in PepsiCo factories by reducing steam losses and improving overall efficiency.
Sustainable Cleaning & Hygiene Technology
Portugal will trial Ozo Innovations, which harnesses advanced electrochemical technology for smarter, safer hygiene in manufacturing plants. Ozo's 'elocube' converts cold water and salt into a powerful combined cleaning and disinfecting solution, by electrolysis. If successful, the technology will revolutionise cleaning processes by reducing chemical, water and energy use.
Recycling
Using a patented conversion process, UBQ Materials turns unsorted household waste, including all organics and unrecyclable plastics, into a bio-based thermoplastic with a climate-positive footprint. PepsiCo will be trialling this new material in Lay's display stands throughout Turkey, enabling potential for further circularity.
Security Matters has developed an invisible 'marker' system enabling both physical and digital tracking to identify, track, and sort packaging waste, which is logged onto a blockchain system. PepsiCo will trial this technology to enable tracking of closed loop recycling, authentication of sustainability claims and to improve waste sorting.
Water recovery
Elateq will be trialled in Belgium, and provides electrochemical wastewater treatment to remove pathogens, organic, and inorganic contaminants in water, using less energy. If successful, the technology will reduce overall carbon footprint in PepsiCo factories and promote a circular water system.
David Schwartz, VP, PepsiCo Labs says, "PepsiCo Labs was launched to propel PepsiCo into the future. We aspire to lead in tech innovations by integrating start-up solutions at a global scale. It is a privilege to collaborate with six exciting, innovative start-ups, as they pilot ground-breaking technologies and develop new solutions that aim to solve the sustainability challenges the world faces. We hope that by working together we can accelerate the growth of these promising start-ups, whilst putting sustainability and innovation at the heart of our own business."
To date, PepsiCo Labs has scaled >30 start-ups across over 200 countries. This includes WINT technology, which has been successful in creating a positive water impact in the supply chain.
The technology uses artificial intelligence (AI) and machine learning algorithms to prevent water leaks in PepsiCo factories by using digital monitors to collect water flow data, which is then analysed through pattern matching and machine learning. It is estimated that PepsiCo can cut annual water consumption by approximately 20-25% using WINT's technology.
This project is aligned with PepsiCo's broader PepsiCo Positive (pep+) agenda, an end-to-end transformation announced last year which puts sustainability and human capital at the heart of the business. The work forms part of PepsiCo's ambition to reduce Scope 1 and 2 emissions by 75% by 2030, a goal which is on track according to PepsiCo's ESG Summary released earlier this month.
Implementing solutions to address climate change is integral to the future of PepsiCo, its customers, consumers and the planet. Today's announcement follows PepsiCo's recent ambitious target to achieve net zero by 2040 – ten years ahead of the Paris agreement – in a bid to decarbonise its entire value chain.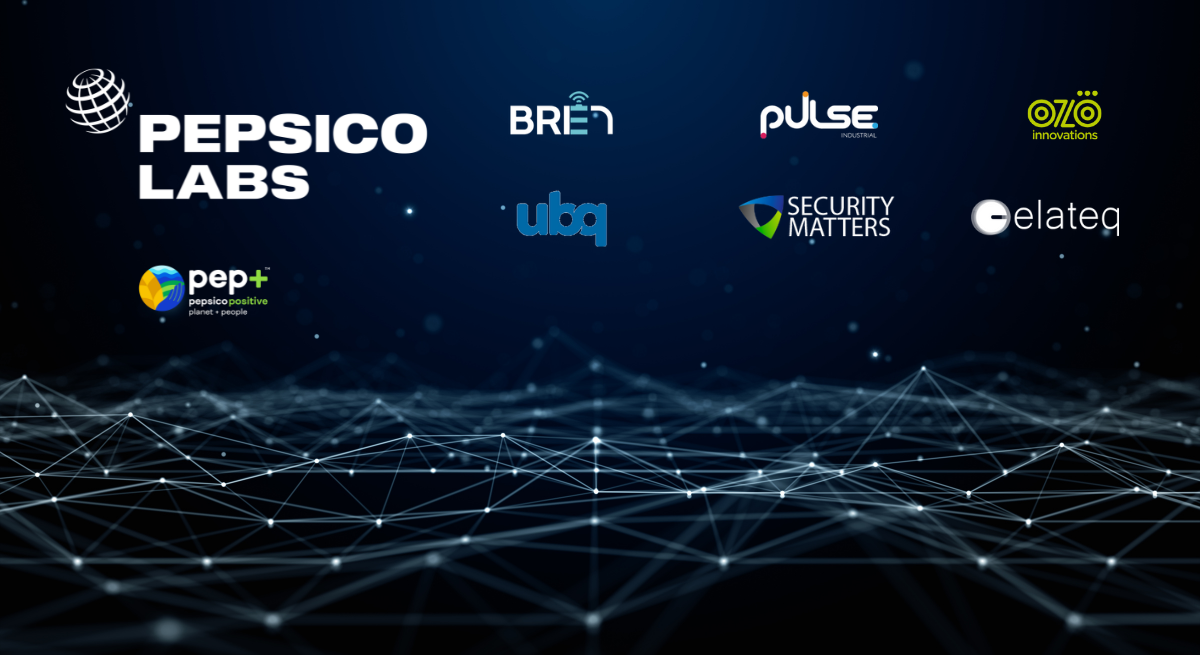 ###
Press contact: Lian.Peacham@pepsico.com
About PepsiCo
PepsiCo products are enjoyed by consumers more than one billion times a day in more than 200 countries and territories around the world. PepsiCo generated $79 billion in net revenue in 2021, driven by a complementary beverage and convenient foods portfolio that includes Lay's, Doritos, Cheetos, Gatorade, Pepsi-Cola, Mountain Dew, Quaker, and SodaStream. PepsiCo's product portfolio includes a wide range of enjoyable foods and beverages, including many iconic brands that generate more than $1 billion each in estimated annual retail sales.
Guiding PepsiCo is our vision to Be the Global Leader in Beverages and Convenient Foods by Winning with PepsiCo Positive (pep+). pep+ is our strategic end-to-end transformation that puts sustainability and human capital at the center of how we will create value and growth by operating within planetary boundaries and inspiring positive change for planet and people. For more information, visit www.pepsico.com.
More news
Cheetos® enters new category with debut of CHEETOS® Pretzels
SunChips® showcases artwork from underrepresented artists in "Art Seen" honors
Frito-Lay opens new scholarship for college students to celebrate community builders
Media Resources: